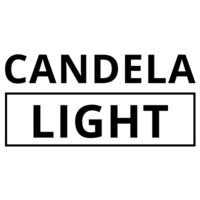 Since its formation in 1986, Candela Light has played a key role in many major decorative lighting schemes in both the private and the public sector. Far from being merely a 'supplier' of lighting products, Candela Light offers its clients a full product design and manufacturing capability.
We support your project from early proposals and lighting designs, right through to commissioning. Being one of the few truly independent lighting companies in the UK, our flexibility and ability to meet the complex needs of the architect and consultant is unsurpassed. All of our products benefit from nearly 30 years of experience in the field and our team of product designers and engineers just keeps on getting stronger. Our 3D CAD systems allow rapid development of new products and 'specials'. Candela Light offers an extensive range of contemporary and heritage styles as 'standard' products. Outstanding product performance comes as standard too, whether in photometric efficiency, or in robustness and ease of maintenance.
Photometric Data
Lighting Reality PRO has photometric data available to allow road, street and outdoor lighting designs to be produced which incorporate any of the following lighting products.
Candela Lighting Products

Aeroform
Aston
Belmont
Borough
Box
Broadway
Campden
Centurian
Fleet
Kenilworth
Langley
LED Flood
Luna Mini
Lunar
Moseley
Neos
Newhall
Nova-LED
Portsmouth
Rothesay
Tyburn
Vale
Witton
Yardley